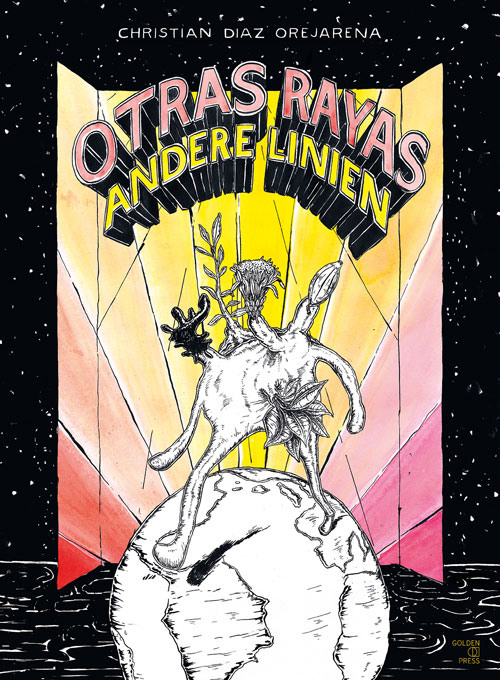 "OTRAS RAYAS / ANDERE LINIEN" will be published as Comicbook in may 2021 together with GOLDEN PRESS in Bremen. More information about the project you´ll find above or in the EDITORIAL PREVIEW 2021 (in german).
LAS OTRAS RAYAS" reinterpretates and actualizes the novel "La otra raya del tigre" by Colombian author Pedro Gomez Valderama from a decolonial perspective. Instead of the german Colonial Buisness Man Geo von Lengerke and his activities in the 19th century Santander, a overcharged european "Researchartist" during a visit in the same region is the protagonist of the collection of storyfragments. The materials a ongoingly presented in development in the form of lectures and publications
Participation at Summer Exhibition of Kunstverein Ammrum 2020 with a drawing from the actual studiowork - a mutated antiversion of Munich Public Art Sculpture Walking Man shouting out some valid truths for times to come!
Currently finishing studiowork on a graphic novel adaption of the colombian novel "La otra raya del tigre" by Pedro Gomez Valderama" You´ll find publication infos here soonish!!
Prelaunched Publication at Exhibition "Antena Futura - futurologische Experimente für das Unbekannte" at Kunsthalle Exnergasse Vienna 2016. And Lecture at Kapital Bar, Karl Marx Platz Berlin 2017
Work in Progress